Colorado's well-established campgrounds are ideal for families with young children and anybody else searching for a quick and reasonably painless way to spend a night or two in the state's gorgeous natural places. Dispersed camping, on the other hand, is something you'll want to carefully consider if you're hellbent on avoiding the crowds, having a more true nature experience, and possibly sleeping in the same spot for a prolonged amount of time.
Established Camping vs. Dispersed Camping
Camping in Colorado and other parts of the United States is virtually camping on autopilot. You'll usually get a parking spot, a table, a fire ring, a communal bathroom, and maybe a storage box for your belongings (safe from wildlife). Additionally, there is usually a level, square plot of land that is great for pitching a tent on or parking your travel trailer or RV.
Hookups, such as electric, potable water, and sewer, are sometimes considered as extra amenities. Showers, laundry, and WiFi are now available at several campgrounds.
The main advantages and disadvantages of traditional camping are that many campsites can be reserved ahead of time, ensuring that you get a spot, but it also requires you to camp close to many other people and in natural spaces that aren't particularly interesting or remote. Meanwhile, Campgrounds are usually more convenient and closer to the general public and towns than dispersed campsites.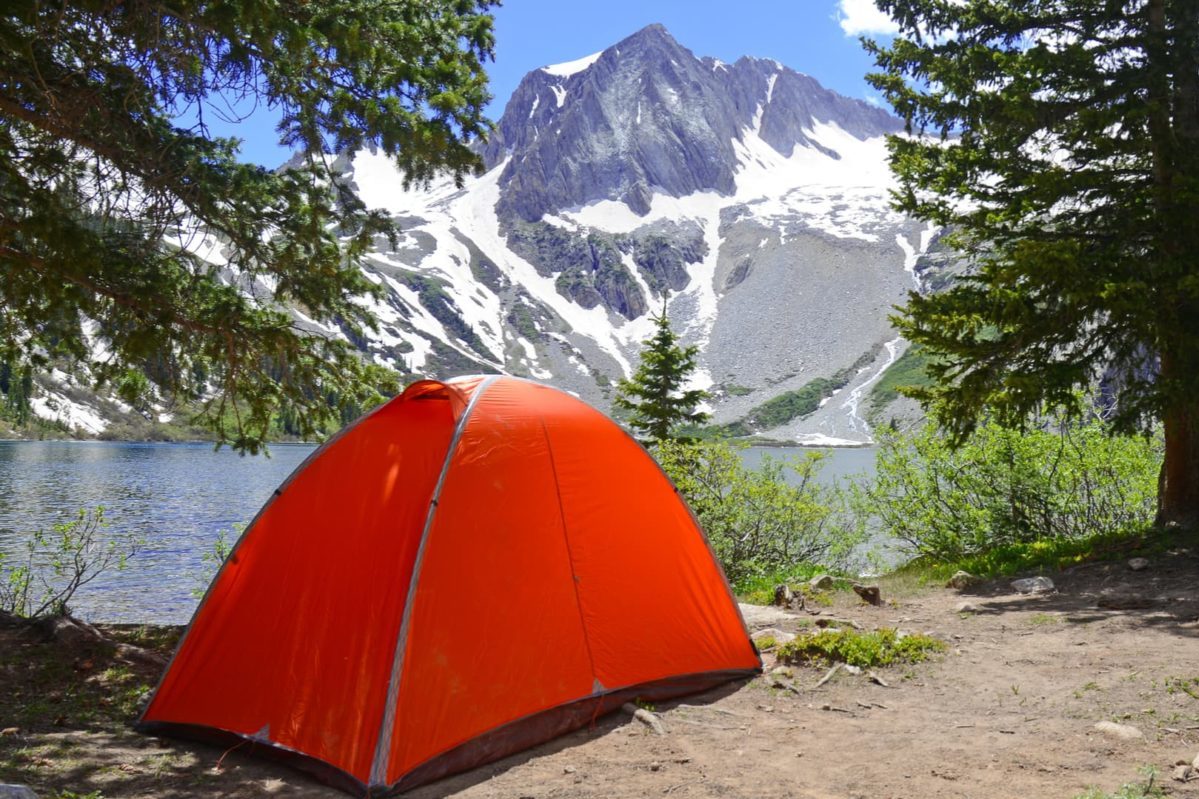 Dispersed camping
Dispersed camping is a very different animal, and it's very much a "you're on your own" situation. This refers to any type of camping that takes place outside of designated areas. It might be anything from hiking to a distant site and spending the night there to parking up your RV for a couple of weeks close to a forest access road.
Dispersed camping is usually more work, from finding a location to forgoing conveniences like established facilities and garbage dumpsters. Still, it's free (usually)and significantly less crowded, making it a fantastic opportunity to discover parts of Colorado that most people never get to see.