If you are looking for your next adventure destination, Dillon is worth considering. It is a good camp for treks into the high country. It is located near Dillon Reservoir and surrounded by great ski resorts. 
Visitors come to the Dillon Reservoir in the summer to kayak, paddleboard, or simply walk around the lake. The reservoir transforms into an incredible snow-kiting destination in the winter. Rentals and lessons are available at the lake. 
In addition, Dillon is one of the few cities in Summit County that allows close-by camping. This makes it a wonderful choice if you want to visit adjacent mountain towns like Copper Mountain and Breckenridge.
Here are some of the places you might want to explore in the area:
1. White River National Forest
White River National Forest offers unequaled outdoor leisure opportunities. It's the country's most popular national forest. It has everything from crystal clear mountain lakes to wildflower-filled meadows. Throughout the national forest, there are many campgrounds and plenty of locations to pitch a tent in the backcountry.
2. Dillon Reservoir Recreation Area
This site, also known as Lake Dillon, is located between the towns of Dillon and Frisco. It is one of the most famous tourist spots in the area. The Dillon Reservoir Recreation Area is a great choice for camping near town. It has many campgrounds, boat and kayak rentals, and many miles of shoreline to explore. Hikers love the area's fantastic trails, which give spectacular views of the Ten Mile Range. Bikers, on the other hand, love the paved trail that crosses over the Dillon Dam.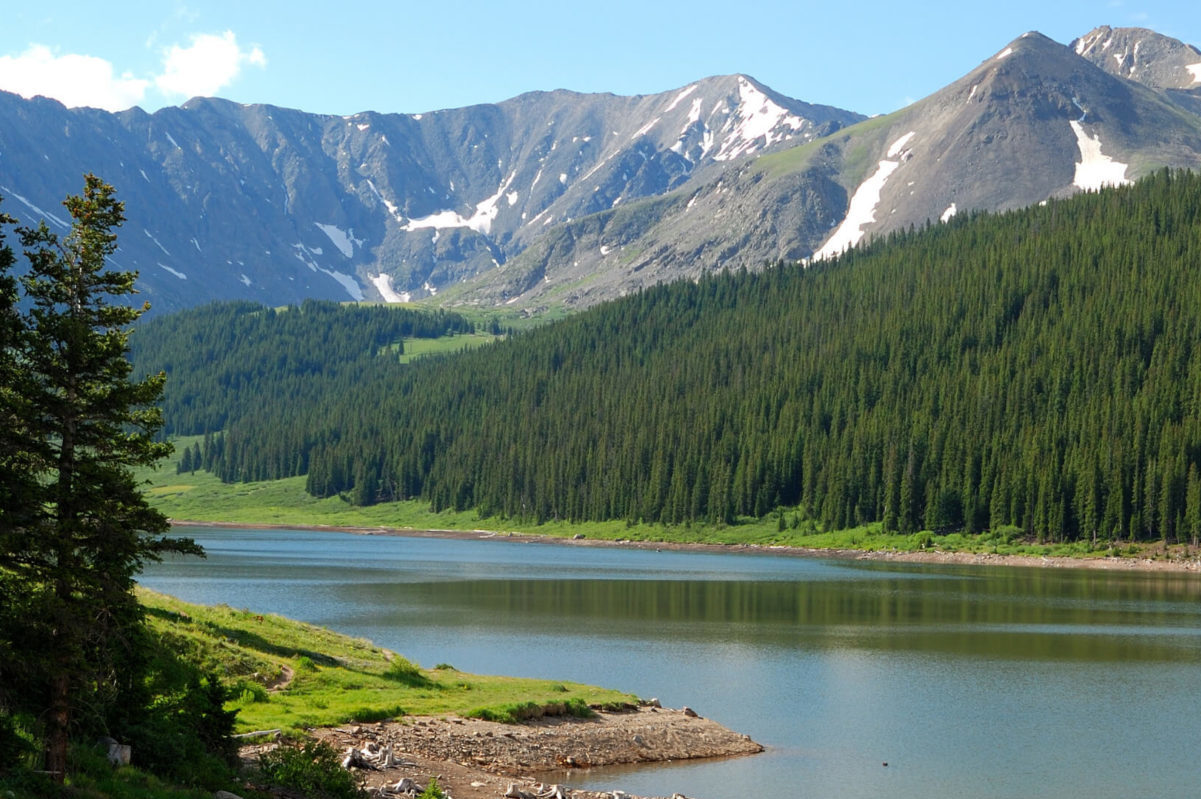 3. Green mountain Reservoir
Traveling north on Highway 9 from Dillon leads to another huge reservoir. Boating, fishing, and hiking are popular activities on the lake at Green Mountain Reservoir. Campers can choose from seven campgrounds along the lake's edge. Nearly all of these campgrounds have great lake views.
When the weather warms up in Dillon, it offers some of the greatest time for camping, hiking, and water sports. This is mainly from June through early September. Summer is unquestionably the busiest season. This is the time when the Dillon Saturday Farmer's Market attracts large crowds and Dillon Amphitheater holds dozens of free events.
Dillon is at an elevation of 9,111 feet, so even in summer, you can expect cool nights. Dillon is also beautiful in the fall. The mountains around Dillon are one of the first spots in Colorado to experience fall colors, because of their high elevation.
4. Reserve Ahead! 
The Dillon Reservoir is quite popular for camping. You should reserve your spot as soon as you know your travel dates. You will find that Heaton Bay Campground and Peak One Campground accept reservations up to six months in advance. Pine Cove Campground, on the other hand, is a first-come, first-served campground.
The greatest time to kayak or paddleboard on Lake Dillon is early in the morning. You will have a great time before the afternoon winds start up.
Swimming at Lake Dillon is restricted for safety reasons. However, it is permitted in the Green Mountain Reservoir. You will find that Green Mountain actually has a designated swimming area.