Colorado towns, like any other, earn their nicknames and mottos over time. Each is one-of-a-kind and represents a particular Colorado town, either in the past or today.
The following town mottos and nicknames are a mishmash of several Colorado cities. Some are official, while others are simply local nicknames for a location. Simple abbreviations or name shortenings are commonly used.
Alma – North America's Highest Incorporated Town
Aspen – America's Canary City
Arvada – Celery Capital of the World
Ault – A Unique Little Town
Aurora – The Gateway to the Rockies, The Sunrise of Colorado, Saudi Aurora, A-Town
Bayfield – Heart of the Pine River Valley
Berthoud – Garden Spot of Colorado
Black Hawk – City of Mills
Boulder – The Berkeley of the Rockies, The People's Republic of Boulder
Breckenridge – The Kingdom of Breckenridge, Breck
Buena Vista – 8,000 Feet Above Average, Booney, Bueny, BV
Cañon City – Climate Capital of Colorado
Carbondale – Bonedale, The Ultimate Rocky Mountain Hideout
Cedaredge – Southern Gateway to the Grand Mesa, Cedarberry
Central City – Richest square mile on Earth
Collbran – Preserving The Past, Conserving The Future
Colorado Springs – City of Millionaires, Little London, Newport in the Rockies, The Springs
Crawford – Crawford Country USA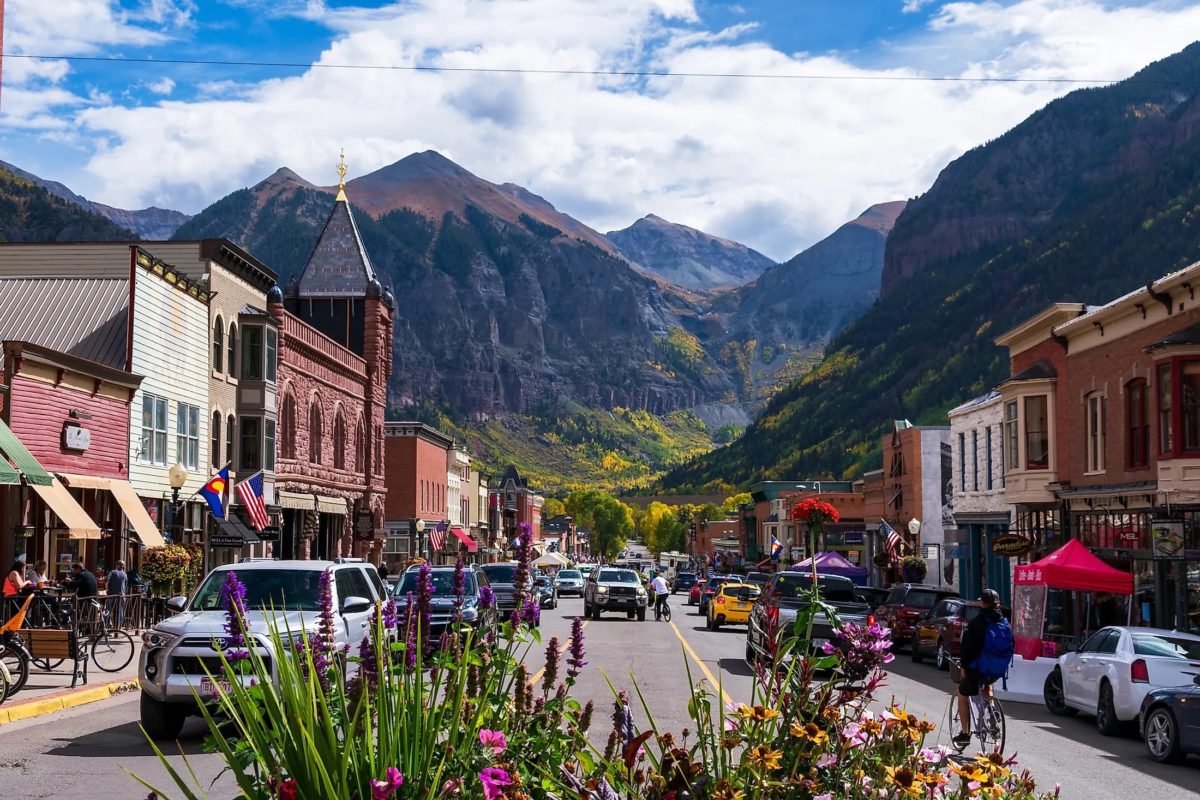 Creede – There is no night in Creede!
Crested Butte – Colorado's Last Great Ski Town, Wildflower Capital of Colorado, C.B.
Deer Trail – Home of the World's First Rodeo
Delta – City of Murals
Denver – Mile High City, Queen City of the Plains, Queen City of the West, Broncoville, Wall Street of the West, Cow Town
Divide – Center of the Known Universe
Dove Creek – Pinto Bean Capital of the World
Durango – Open Spaces and Familiar Faces
Eagle – Classic Colorado
Eaton – Garden of Eaton: Beef, Beets, and Beans
Edgewater – City of Choice
Erie – Your Future Is Here, expERIEnce
Fairplay – The real South Park
Firestone – A Community In Motion
Flagler – Birdseed Capital of World
Fort Collins – The Choice City, The Napa Valley of Beer, Fort Fun, FoCo
Fort Garland – Gateway to the San Luis Valley