Colorado takes pride in its numerous roadside attractions. Some of these include: 
1. Tiny Town Railroad
Tiny Town and Railroad, located about a half-hour outside of Denver in Morrison, Colorado, is one of Colorado's most unique attractions. It is sure to thrill visitors of all ages.
2. Coney Island Boardwalk
Continuing south on Highway 285, hungry tourists can eat at the Coney Island Boardwalk, Colorado's outstanding example of roadside construction. Bailey's Coney Island is a full-service restaurant located inside a lovely building named after New York's beach boardwalk.
3. Largest Fork in the United State- Creed
The world's largest fork is located in Creede. The fork was previously an art installation. The 40-foot-long fork was erected to outshine another enormous fork in Springfield, MO. The fork is easy to detect as you drive north on La Garita St. into town.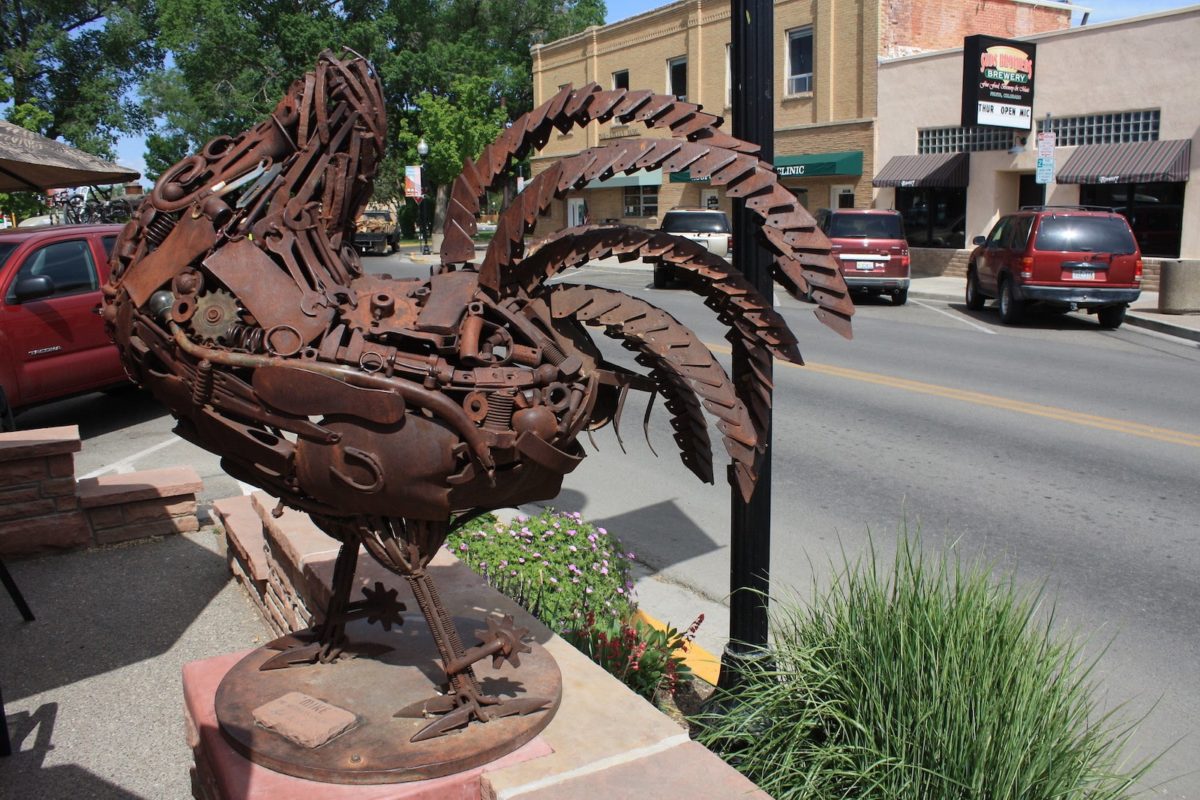 4. Herkimer
Herkimer, the world's largest beetle, can be found near Colorado Springs. Motorists can visit Herkimer at the intersection of CO-115 south of town in Rock Creek Park and Rock Creek Canyon Rd.
5. Mike the Headless Chicken Statue
It is a statue unlike any other in Fruita. It continues the theme of animal memorials. This 5-foot tall metal headless chicken statue pays homage to the town's renown. It is located in Circle Park.
6. Teller County Dinosaur Statues
If you enjoy folk art dinosaurs, you should come down to Cripple Creek for an unexpected display of prehistoric fun. Passers-by can see about a dozen fiberglass statues. Some of these include The Flintstones characters and dinosaurs. You will even see a good-looking bigfoot.
7. Sweetsville Zoo
The Swetsville Zoo in Fort Collins is the best spot in Colorado for a totally immersive folk-art experience. It has over 170 bizarre animal sculptures that are built of garbage and automobile parts. Farm machinery is more of an art display than a zoo. You'll see it all near the Cache De Poudre River.