Silverthorne is an alpine town surrounded by evergreen trees and beautiful mountain magnificence. While many mountain communities are close to beautiful treks, Silverthorne is surrounded by many excellent routes.
Here are 11 hiking trails near Silverthorne that are worth checking out:
1. North rock creek trail
This path is around eight miles long. It is located 20 minutes north of town and is easy to trek but long enough to keep you interested for a couple of hours. Since a variety of birds dwell and migrate here, this is a designated place for bird breeding in addition to the spectacular mountain landscape.
2. White river national forest
With so many trails in this national forest, it is definitely a hiker's dream come true. The White River National Forest has a lot to offer, from fun and challenging hikes to memorable hikes like the trail to the Blue Lakes Waterfall.
3. Ptarmigan peak trail
For about 11 miles, the Ptarmigan Peak Trail climbs and descends nearly 4200 feet. That's a huge change for folks who aren't used to hiking in the mountains.
4. Tenderfoot mountain trail
The Tenderfoot Mountain Trail provides excellent high-elevation views of the surrounding mountains. The trip is easy and suitable for hikers of all ages and abilities. This trail can get crowded because of its proximity to Silverthorne and Frisco.
5. Surprise lake via cross creek trail
Surprise Lake is a magnificent alpine body of water and the trail's centerpiece. However, it's not the only scenic feature of this delightful walk. You will also find rich aspen trees and nice creeks along the way.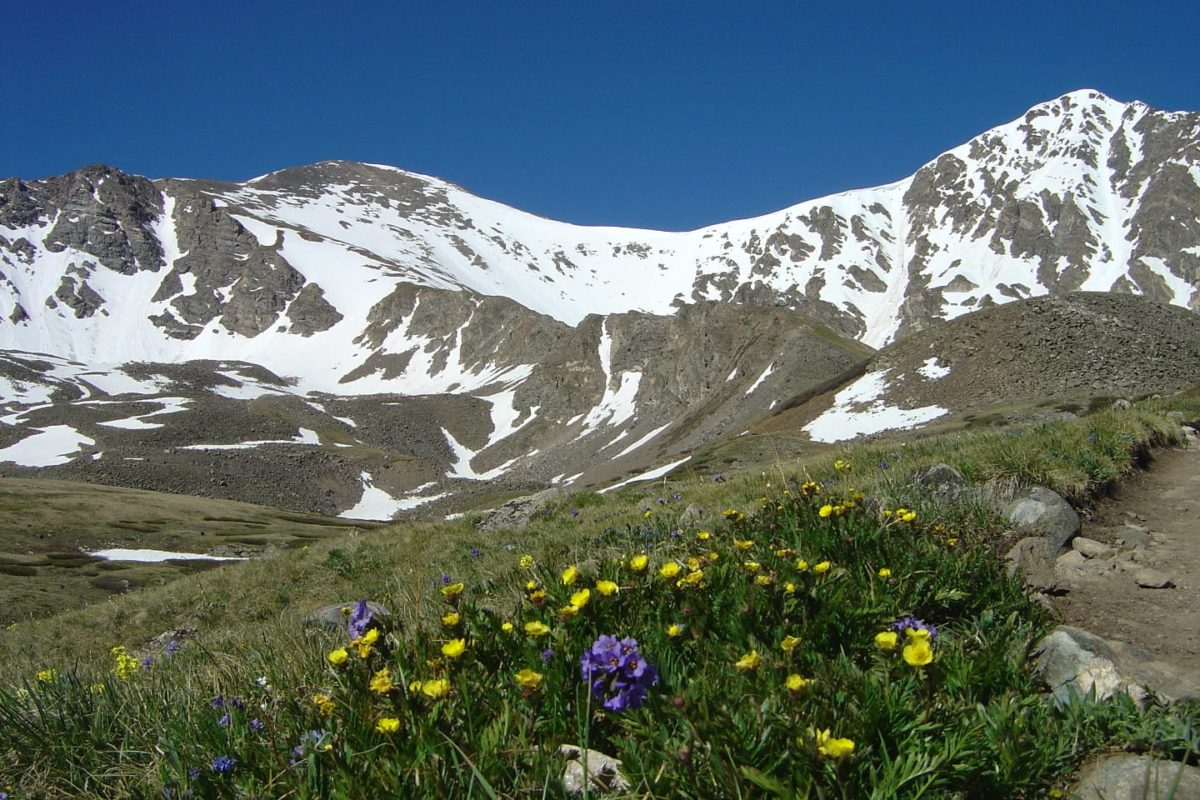 6. Grays peak
The route to Grays Peak's trailhead, which is 45 minutes east of Silverthorne, is supposed to be rather rocky, so don't attempt it without a 4WD car or one with high clearance.
7. Rainbow lake trail
This track is only ten minutes south of town. It is short and easy; after passing through gorgeous evergreen forests and aspen groves, the trail circles around a charming alpine lake. It isn't the most spectacular trek in the area, but it is a good choice for families.
8. Mesa Cortina trail
The Mesa-Cortina Trail is one of the most popular and well-loved hikes in the area. You'll go through beautiful aspen groves and evergreen forests to a breathtaking waterfall. On summer weekends, this trail is densely filled with hikers.
9. Buffalo mountain trail
The Buffalo Mountain Trail is a popular and demanding hike located ten minutes outside of town. The trail climbs and drops almost 3,000 feet in just six and a half miles.
10. Willow Lakes via Gore Range Trail
The Gore Range Trail is a challenging 12-mile hike that leads to beautiful alpine lakes. This trip is gratifying. It features tranquil lakes, jagged peaks, and an intense burst of golden aspen foliage. It's a terrific option for novice hikers who want to expand their experience in an amazing location.
11. Ute pass trail
The Ute Pass Path is a moderately difficult four-mile trail. It is located 20 minutes north of town. It offers beautiful high-elevation views and majestic trees. The enormous mountain views at the end provide a big payoff. The trail has thickly forested the rest of the way. This hike is far less popular and is best suited for hikers seeking a meditative nature experience.